I used AWR for a number of years before Google Search Console debuted. Back then, AWR was downloadable client-side software, and I rented proxies in order to avoid getting blocked by Google. Nearly every one of my pro-SEO contacts from 2007 to 2013 or so was using AWR, almost exclusively (most of us from the recommendation of Aaron Wall). 
Going into this, I had a lot of faith in the team. Support has always been awesome, and the tech has always been reliable. Suffice to say, I was really interested to see how they adapted to cloud based tracking. 
The cloud based service feels a lot different, and almost wholly new from the software version all of those years ago. That's a good thing. 
There is a nice selection of search engines to choose from, and all of the language and location targeting options you'd expect.  
I like that there is a pre-populated sample project (mine was for AllRecipes.com) to play with the data. The web app also did a nice job of onboarding and providing visual indicators of progress on realtime checking for the initial keywords I requested.  
---
This review is part of a buyers guide
For the full experience, view the rest of the serp tracker reviews.
---
For various features, AWR provides its own cached results — a really nice touch. It's not just a picture, either, it's a fully clickable cached results page. 
Pros
Unrivaled list of search engines supported
Reliable team that has been doing this since 2002
Very intuitive interface
Fair pricing
Robust filtering capability (can save and apply to other views) 
Self-directed update frequency
Cons
No cheaper plans for solo/freelancers who only need a few keywords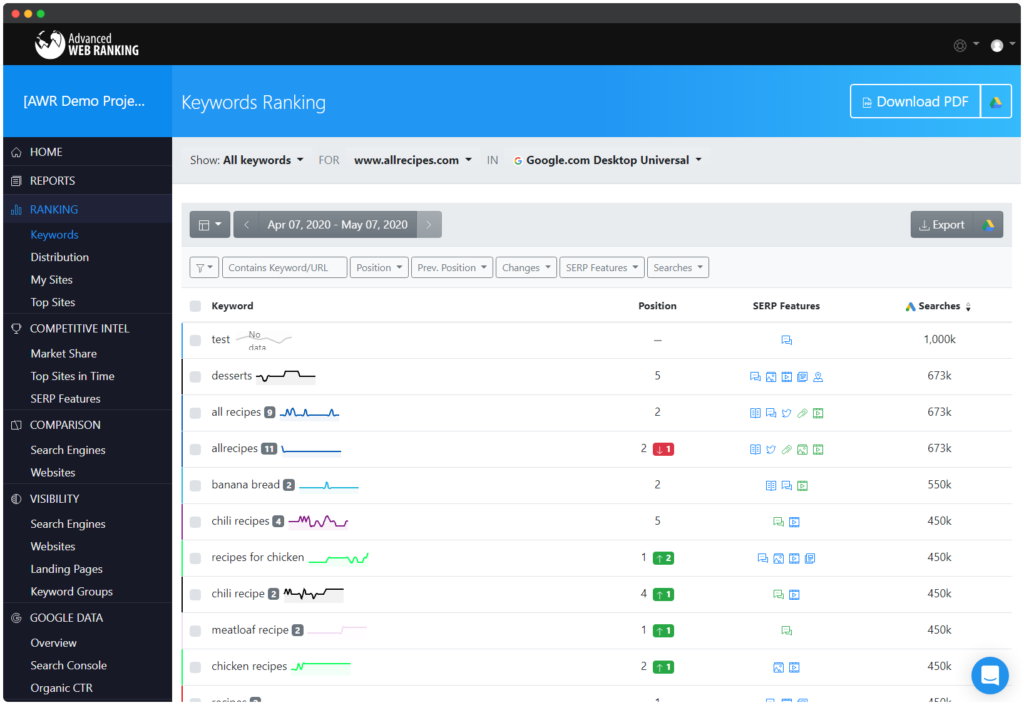 Which search engines are supported? 
Google, Yahoo, Bing, Youtube, AOL, Abilogic, Alibaba, Amazon, Ask.com, BestBuy, Dotsub, DuckDuckGo, ExactSeek, Google Play, Refer, Shopzilla, Whatuseek
What's the price? 
Advanced Web Ranking subscriptions start at $49 per month for 2,000 units, which is equivalent to 2,000 keywords updated weekly, or 286 updated daily.  
Unique Features
The team behind AWR has been building rank trackers since ~2002, so you can expect the product to have several seriously thoughtful reports and tricks. Here are some of my favorite: 
A surprisingly useful feature is the New Keyword Opportunities report in the dashboard. This shows you any keywords that your website was found on the second page for — which should be prime keywords to do some title tweaks, or add some internal links to bump to the first page.  
Each graph also has the ability to add Google algorithm updates as annotations.  
The keyword dashboard also lists the serp features thrown on the query.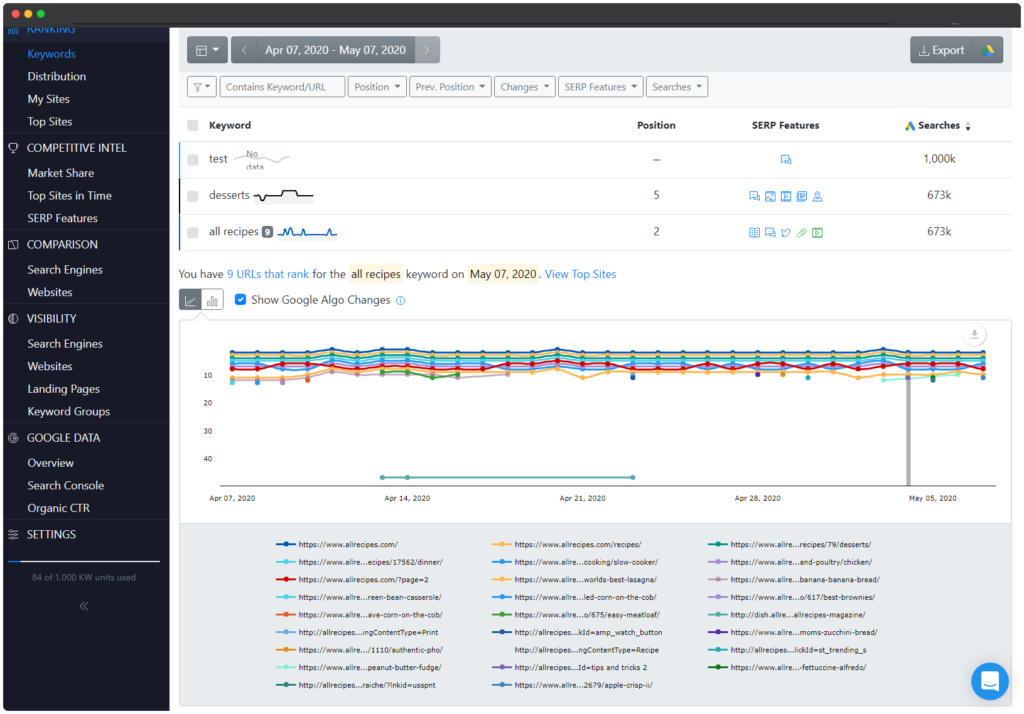 You can also see how many pages (and which) rank for each query, at a glance. This is pretty nice.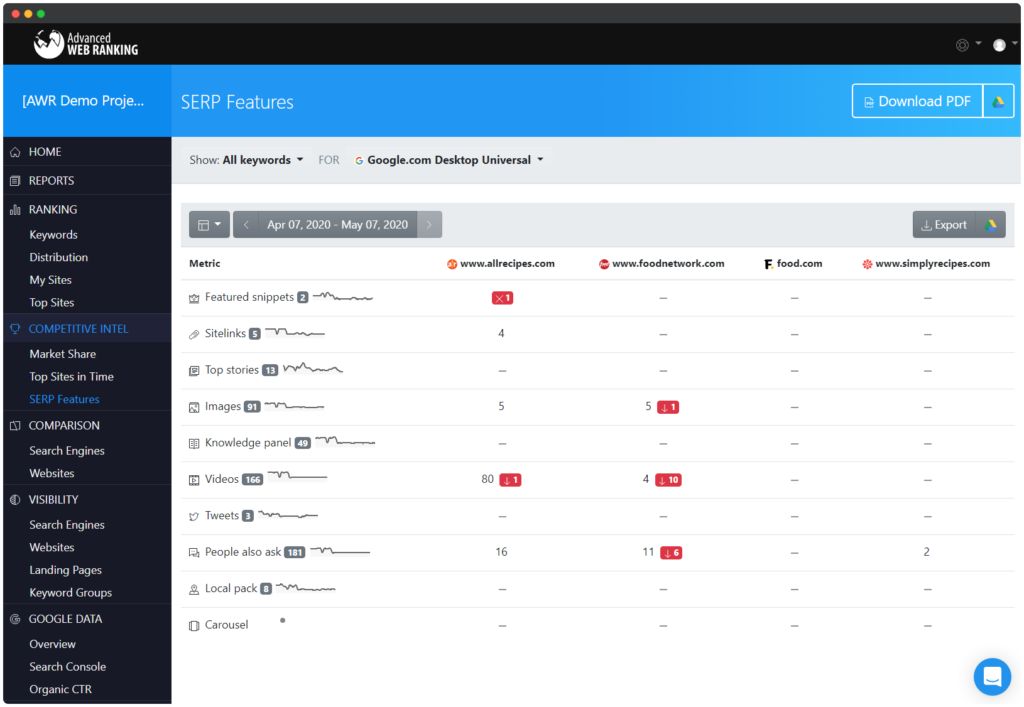 You can see which serp features you win vs your competitors, and which type of serp feature it is.  
In addition to the above, I also dig comparing search engines against each other.