Authority Labs used to be one of the larger service providers for rank tracking. They were always a tad on the expensive side, but they were reliable, legit, and had a really great API. 
The product was acquired a while back and seems to not have been improved in quite some time, and compared to other rank trackers, it's really not up to snuff. I imagine that most of the enterprise level API users are still hanging around because they've got legacy tools that rely on the data, but in pretty much every way, there are better options today. 
Upon first registering you're given the option to list several domains. I took this to mean I should list my primary domain and the competitors. The next step was to list keywords, which I thought would be applied to all of the listed domains, since I had added them all to the same group. Once I was finished, I found that what had actually happened is that I had added all of the domains, but only the keywords to the first domain. That's not intuitive, and it's not really all that useful.
---
This review is part of a buyers guide
For the full experience, view the rest of the rank tracker buyers guide.
---
Pros 
Unlimited users 
Refresh on demand is quick
Does a good job showing serp features
Cons
There's no quick and easy way to compare and contrast the domains against each other.  
The dashboard is quite limited, even for a focused tool.  
Poor choice of search engines.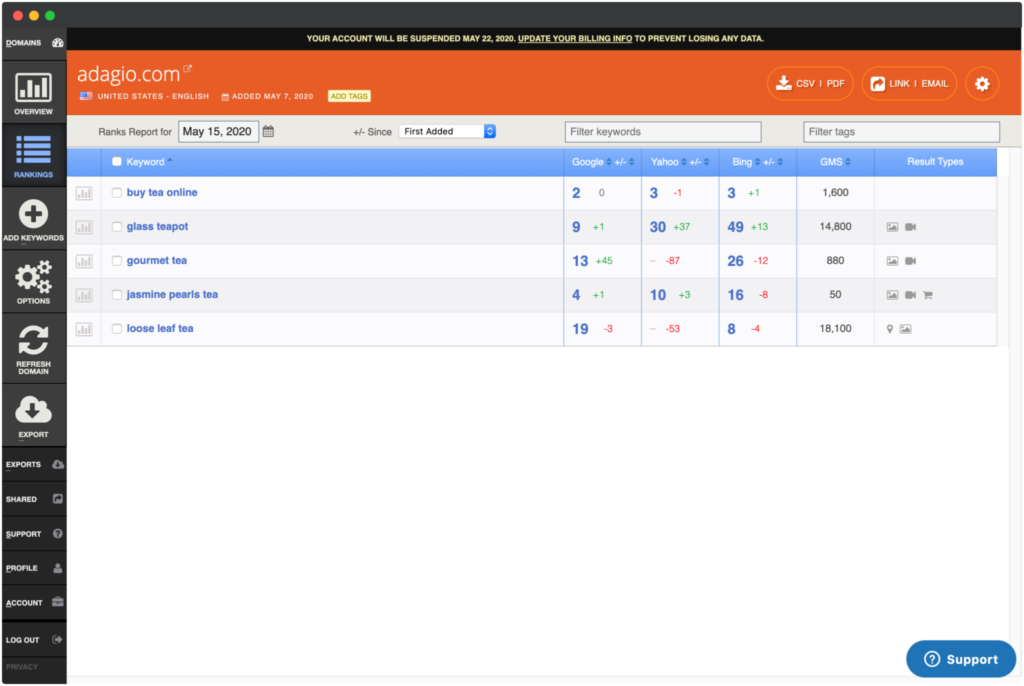 Which search engines are supported? 
Google, Yahoo, Bing
What's the price? 
Authority Labs starts at $49 per month for 250 keywords.