Next up is the tool with probably the best domain name in the niche. 
It's interesting to note that I was shown a site stripe banner for 40% off due to "covid" that expired today — except I saw it every day for weeks. Feels a little fishy. 
For the most part the product is … fine. Some of the visualizations leave me scratching my head: 

Above each of the reports is a filter bar which allows you to filter based on a bunch of different things. It's a very good filter. The problem is that I can't save my filters and apply them to other views. 
Some of the reports feel a little disingenuous — such as the SEO/PPC savings report, which purports to show you how much money you've saved on PPC by ranking. Anyone who has operated in competitive, profitable industries knows that it's not zero sum and just because you rank for something doesn't mean you won't need to run PPC on that phrase. 
---
This review is part of a buyers guide
For the full experience, view the rest of the rank tracker reviews.
---
Pros 
Fairly clean interface
Serious discounts available
Great domain name
Affordable starting price (and they don't give you the extra tools)
Cons
Covid marketing "today only" is actually every day 
Can't save filters 
Disingenuous reports
No way to cancel trial account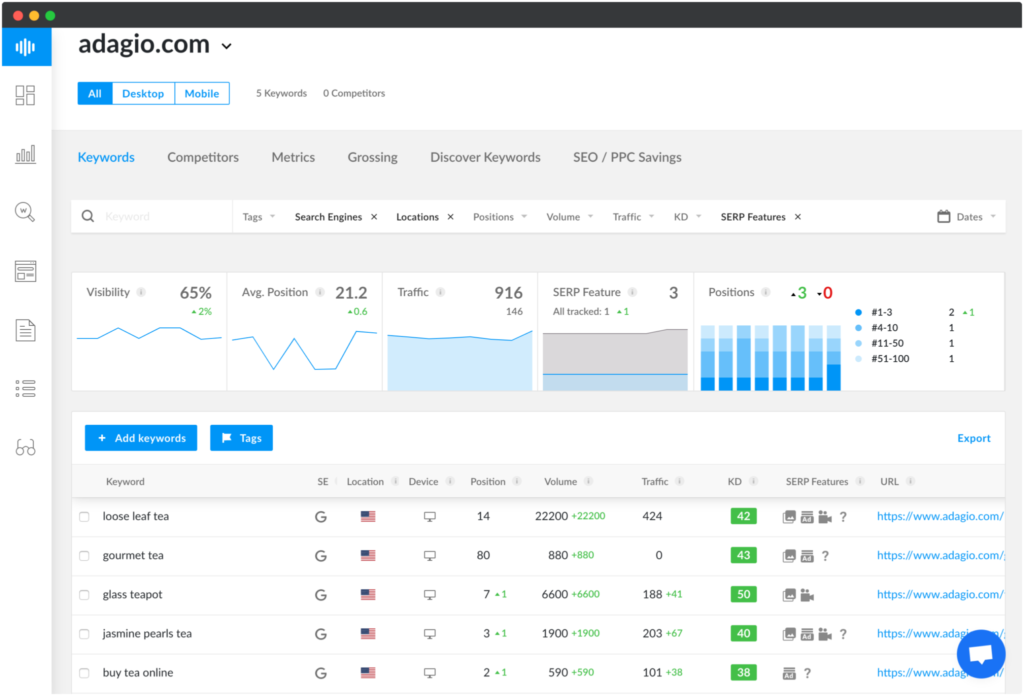 Which search engines are supported? 
Google, Bing, Yahoo, Baidu, Yandex, Youtube
What's the price? 
RankTracker starts at $8 per month for 50 keywords.