There are five key metrics displayed on the dashboard: 
Positive impact (keywords that entered first page) 
Negative impact (keywords that left first page) 
Keywords Down
Keywords Up
Stable keywords 
In terms of filtering capabilities, you can filter by: 
Value (top 10, top 20, top 50, etc) 
Change (gone up, gone down, no change) 
Snippet (SERP features) 
You can tag keywords, but there is no way to save a filter or keyword set for applying across the metrics. For that reason, Rankwatch isn't a good fit for the campaign oriented SEO strategy. 
I don't mean to be shallow, but the dashboard contains several elements that are not aligned, or are blurry due to low resolution images. It doesn't exactly inspire a lot of confidence about the product. 
I thought perhaps it was just my browser, so I checked in multiple, and yep, it's still the same.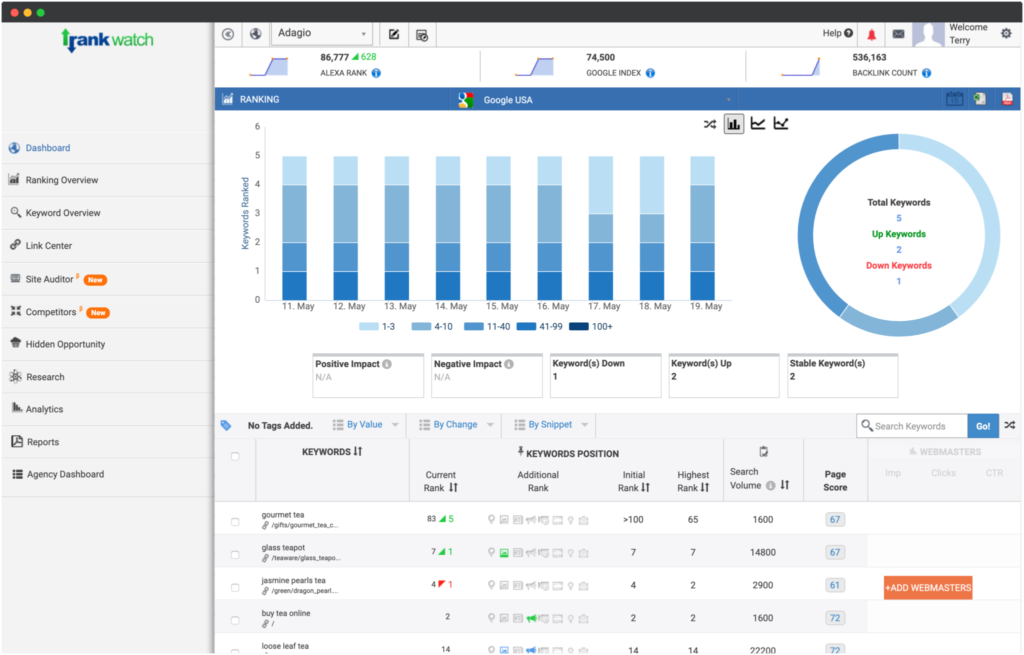 I don't get it, because the marketing site has really nice landing pages. 
Couple that with the email that I received a few days into my trial that purported to show me a new competitor running ads on my keyword… only it was the site I had told Rankwatch was mine.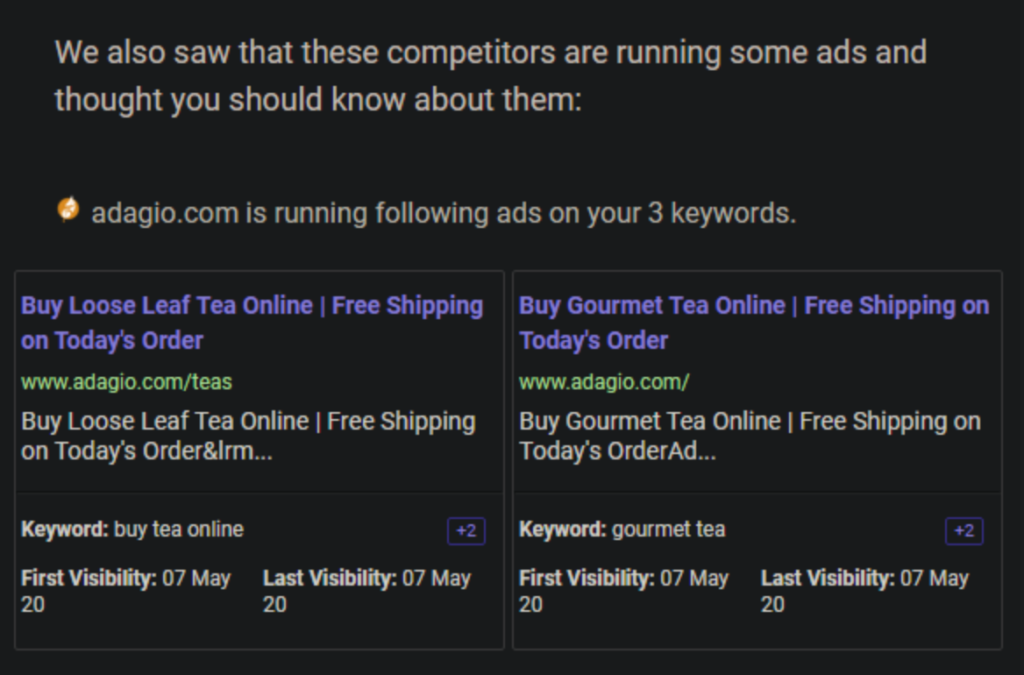 Pros
Only tracker I found that can target Seznam and Naver (f that's important to you) 
Screenshots of serps (with your site highlighted) are nice
Cons
No way to remove trial account
Poor selection of search engines 
UI / UX feel poorly constructed 
Email notifications could be inaccurate
---
This review is part of a buyers guide
For the full experience, view the rest of the rank tracker guide.
---
Which search engines are supported? 
Google, Bing, Baidu, Yandex, Seznam, Naver
What's the price? 
Rankwatch starts at $29 per month for 250 keywords tracked daily, or 1,000 keywords tracked monthly.