Stat is now part of the Moz family of products — which is interesting. If you've seen my review of Moz you'll know that I don't really consider it a serious SEO tool for serious SEOs, and my opinion of Stat couldn't be more the opposite. 
Stat is an overwhelmingly powerful serp tracker. I had the pleasure of doing a deep-dive demo with them and I can't even remember how many times I said "whoa". 
The first thing you'll notice is the Windows XP inspired interface. Here's the dashboard: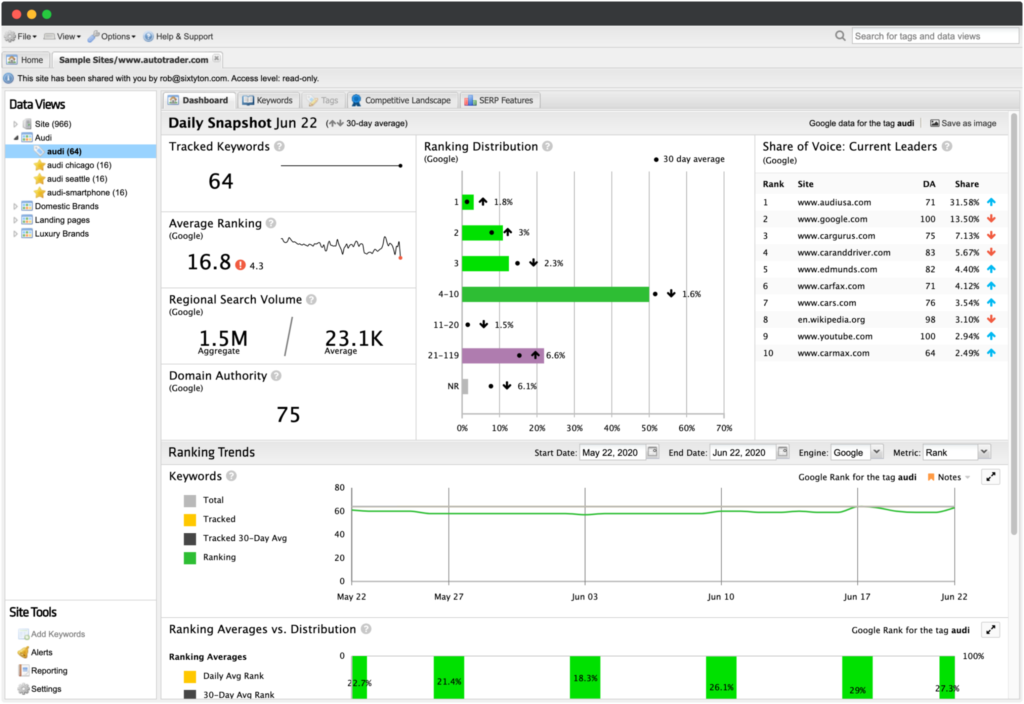 The left column holds all of the custom views that you've created. And you can create pretty much any custom view that you could imagine.
Clicking through the tabs in the main area allows you to view different datasets for the currently selected filter.
Here's the competitive analysis tab: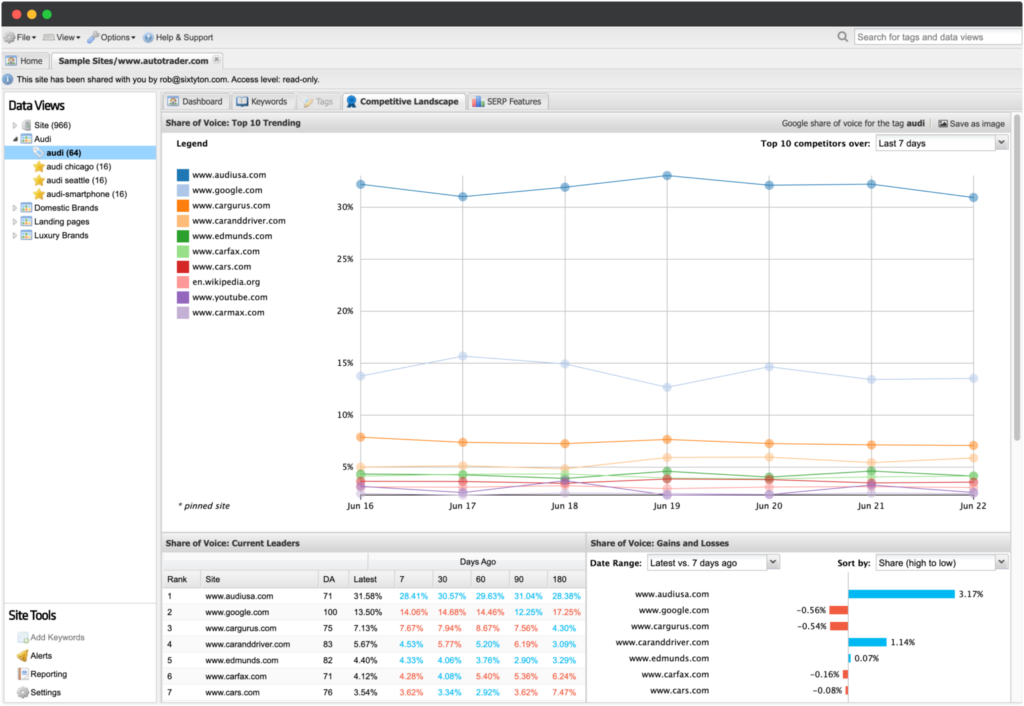 Here's the serp features tab: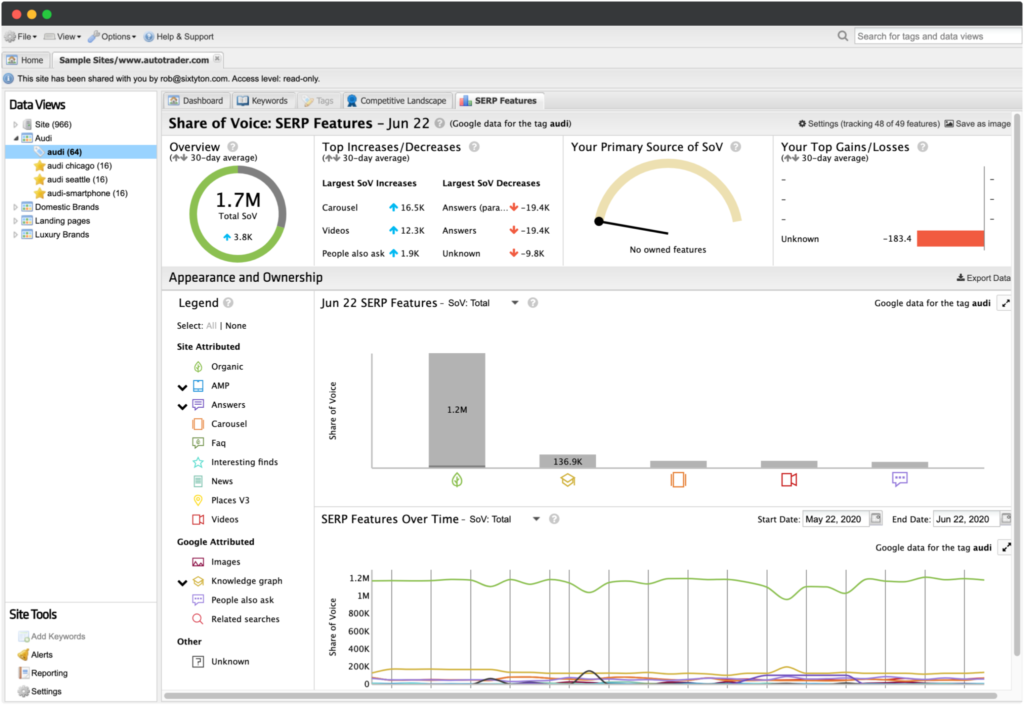 One of the most interesting and useful features is the full html serp. You can navigate through time (any date you'd like) and see what the serps looked like (and there's a parsed view as well). There's also an API specifically for this.

The bottom line is that Stat is an outstanding tool with outstanding capabilities. It's not the best choice for most people because it's just too much (both in money, and in capability).
---
This review is part of a buyers guide
For the full experience, view the rest of the rank tracker reviews.
---
Pros
Powerful tagging, filtering, sorting 
Powerful reports
Very customizable
Very bespoke experience w/ the team 
Cons
Too expensive for most
Requires significant training/onboarding in order to understand
Small selection of Search Engines
Which search engines are supported? 
Google, Bing
What's the price? 
Stat starts at $720 per month (minimum spend). Keywords are priced individually and worked out directly with sales.