Wincher appears to be a fairly new tool by a team based in Stockholm, Sweden. I signed up for the 14 day free trial. It was very fast, and accurate — surprisingly fast to pull in the initial results.  
The onboarding experience is fairly good, and completing all steps earned me a 90% discount on my first month of service.  
The annotations feature is solid, and worth using. Notifications and reporting seem fine, too.  
I like that competitor analysis is a clear focus point. It's very easy to see how your site compares to your competitor sites. 
---
This review is part of a buyers guide
For the full experience, view the rest of the rank tracker reviews.
---
Pros
Reasonably priced 
Easy to use 
Decent reporting
Annotations
Cons
Keyword groups only, no content groups
Can feel limited 
Only Google.com
No serp features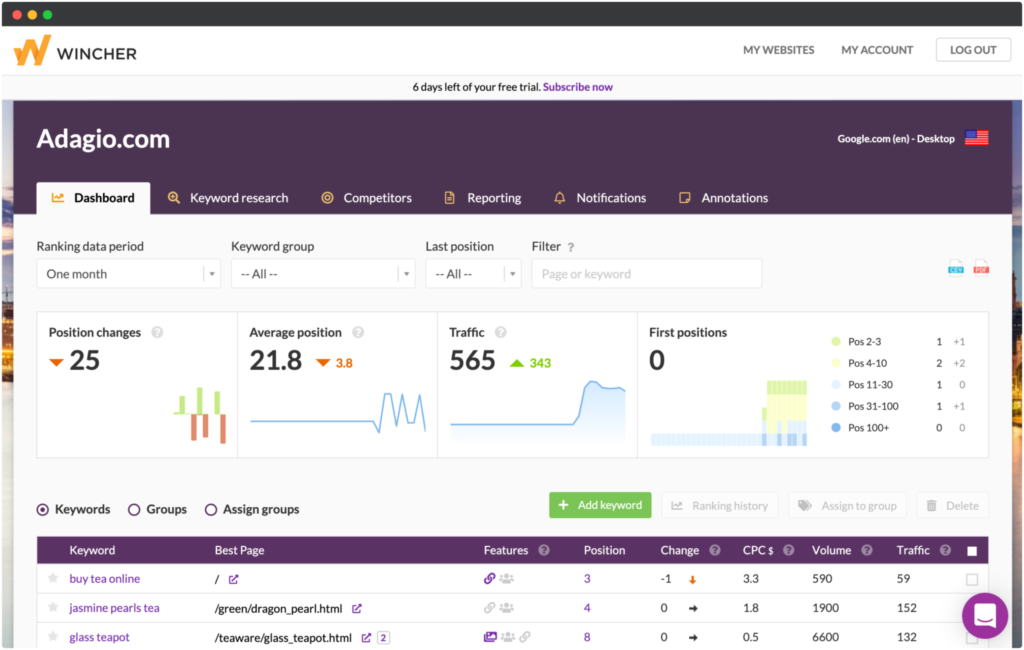 Which search engines are supported? 
Google
What's the price? 
Wincher starts at 10 euros per month + 3 euros per website. Each site comes with 100 keywords.