I de-Googled my life a few years back and now happily use Fastmail for all of my email needs. 
It's the best email service I've found, and it's mobile apps are great, but it lacks a first-party desktop app. 
While you can use Fastmail with any modern email client (IMAP is well supported), I didn't like the privacy policies of many of them, which store your email content on remote servers indefinitely (in some cases, even following account purge). 
Others, like Apple Mail.app, have their quirks, and lack essential features like snooze. 
Many Fastmail users use webmail to overcome this, which is a good solution but not great for my workflow. I'd love to have the web interface but in a desktop app. 
Finally, that's do-able. 
FMail is a free Mac desktop app for the Fastmail email service by French developer Arie van Boxel.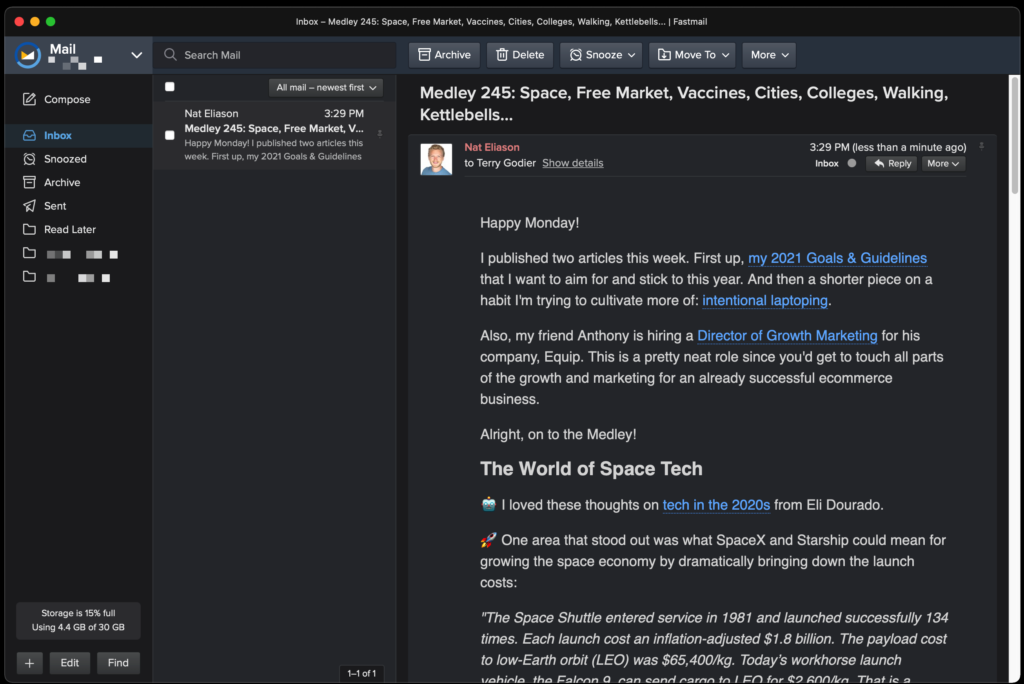 FMail provides a variety of must-have desktop features such as: 
Badges and notifications 
Full Fastmail settings 
Full Fastmail interface 
Able to be set as a default email client on macOS
It's not just a web wrapper but a fully functional app, written in Swift. 
I've been using it now for several months, and it's nearly flawless. I've recommended it to several others, and it's worked well for them, too. Give it a try!